Spanish for Educators
ASLI – Spanish for Educators 
Spring Break 2018
March 3 – 10
March 10 – 17
Summer 2018
"Who dares to teach must never cease to learn". –John Dana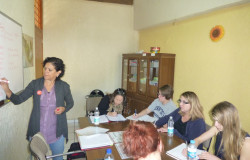 All Inclusive: $950us
Enjoy the warm weather while you:
Engage in daily conversations in Spanish.
Review your grammar.
Review Spanish words used in the school classroom.
Participate in the rich and colorful Mexican culture through events and activities.
Come and go with members of the local community.
Visit local sites of interest.
Build new friendships.
Network with teachers and other professionals.
For more information and schedule:
maru.cortes@gmail.com